Supposedly public education is necessary. Here is a breakdown of all european government spending
https://tradingeconomics.com/european-union/government-spending-to-gdp
https://www.economicshelp.org/blog/142/economics/what-does-the-government-spend-its-money-on/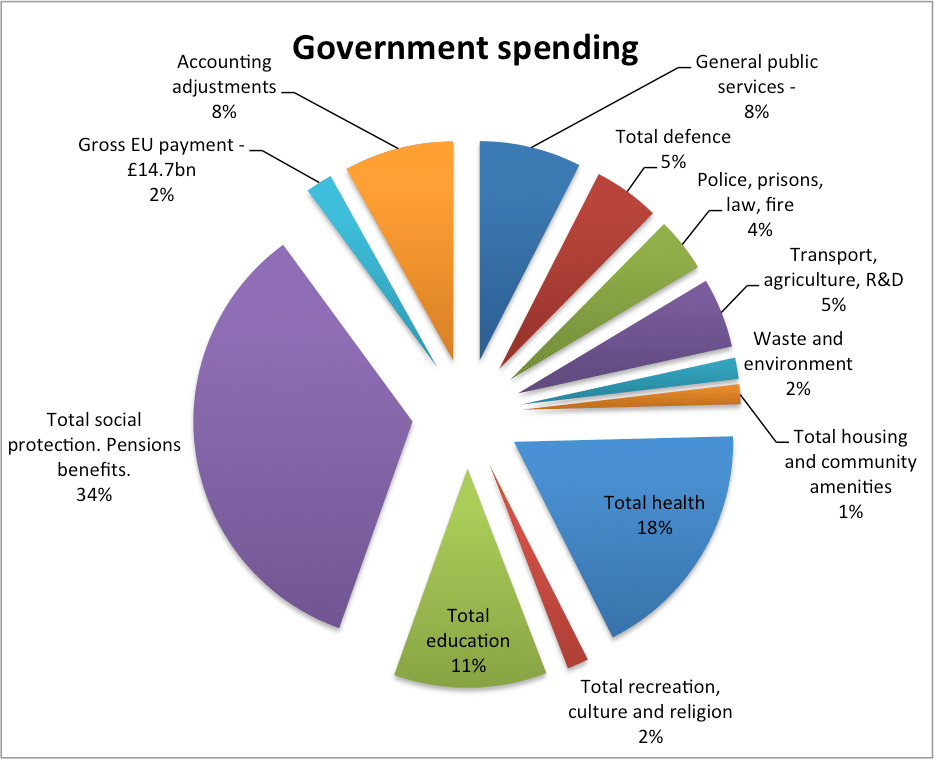 EU GDP per capita is $38k and 46% is government. Poverty rate is 17% and poverty line is $12k. So poverty is 12/38 = 32% of average income and 32%*17% = 5% of GDP is needed. This is 5%/46% = 11% of government spending.
Eliminating education and healthcare would free up 11%+18%= 29% of spending and eliminate poverty.
Could the EU countries on average eliminate poverty?